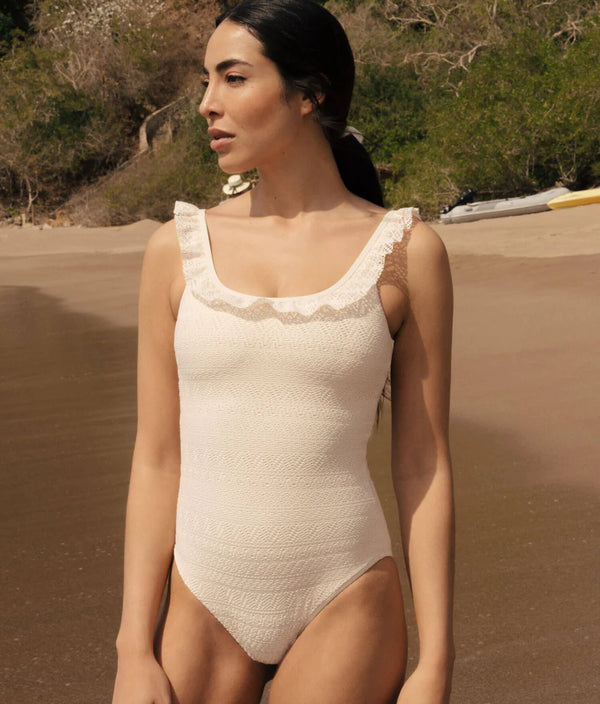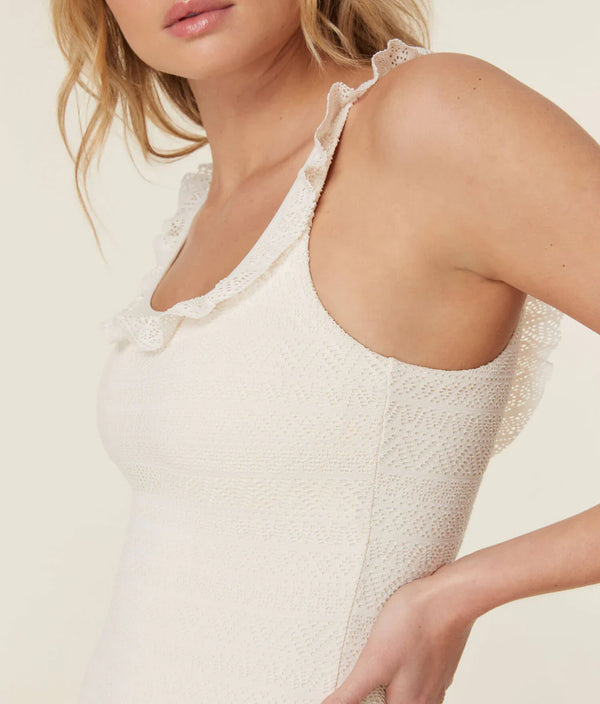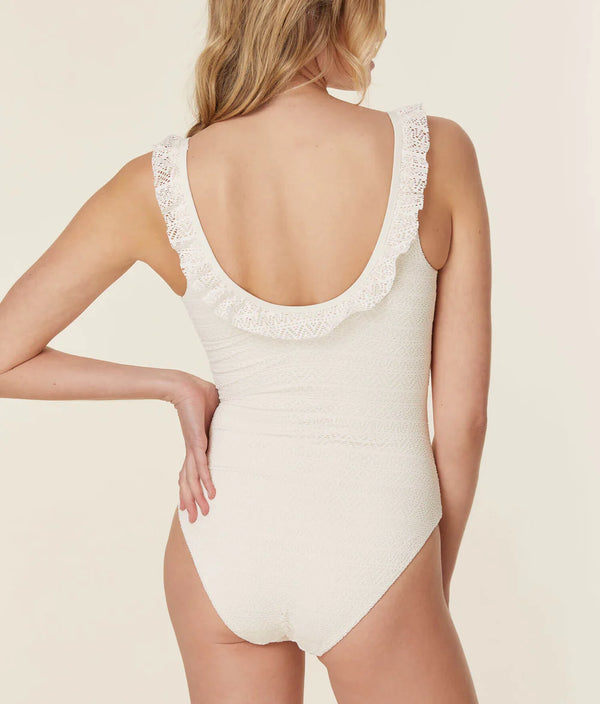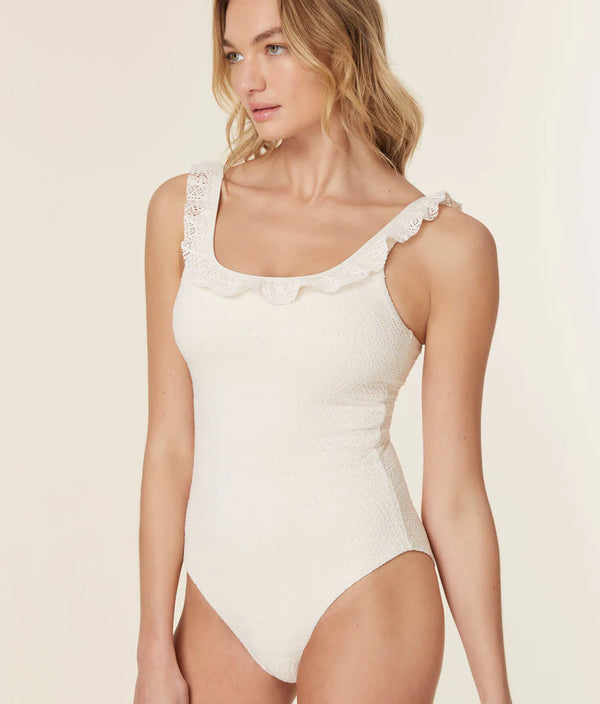 Andie Hydra Crochet Swimsuit
Why we love Andie Swim:
Designed by women for women. They've been through the struggles of swim shopping, so they started a company that's all about the customer.  An Andie's suit is more than just a pretty suit. Your Andie is designed with every fit preference, every occasion, and every body in mind. Using feedback and wear tests from thousands of women, they make swimwear for everything you are and everything you do.
Peace of Mind Made for life's sunniest moments, so you can spend less time thinking about your swimsuit and more time making memories.
About the Hydra Crochet One-Piece
Inspired by warm Italian summers, Andie's Crochet Lace detail adds a fresh, delicate style without sacrificing function.
Fabric: 90% Nylon, 10% Spandex
Rinse in cold water immediately after wearing
to remove some chlorine, saltwater, sunscreen and/or natural body oils.
Hand-wash
your suits in cold water with a gentle laundry detergent or hand soap. Do not bleach, iron, or tumble dry.
Lay Flat to Dry. Hang drying can stretch out your suit. Laying flat to dry gives the fabric a chance to reshape.
For super-suit longevity,
pre-rinse your Andie
in fresh water before diving into the pool or ocean. Salt, chlorine, and other particles cling to dry suits, so jumping in some clean water before your day at the beach/pool/park help maintain swimsuit fibers.