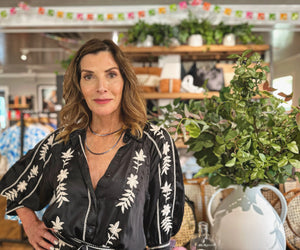 Growing up in a a creative family meant there was never a dull moment. Dad was an accomplished architect; Mom was crafty with a sewing machine and an enthusiastic DIY'er.
Dad took the family on drive-abouts to show us Mansard roofs and Gramercy Park. We built kites. We made up interpretive dances to classical music. Mom made ice-skating dresses and countless costumes to fuel our creative spirits.
My parents believed in community, and instilled in us the importance of creating a sense of place. I remember Dad saying, "home is not just where you live, but how you live, and what you give to make it better." The North Fork was his place, and now its mine too. The North Fork Apothecary sits at the gateway to the family home on Nassau Point. He loved this building; I do too. I love its history, it's importance in bringing the community together for the past century, and hope you'll stop in and help me create it's next chapter. I look forward to welcoming you. See you soon.
xo
Stephanie