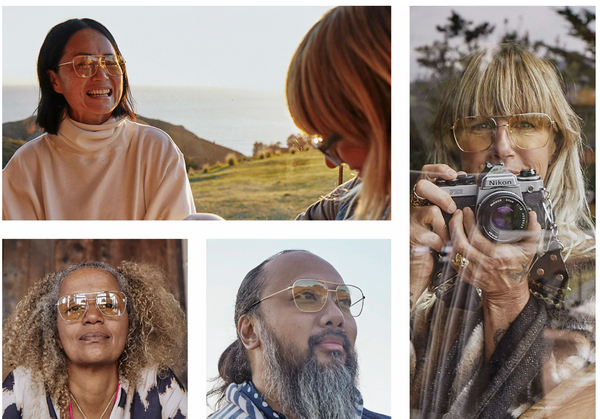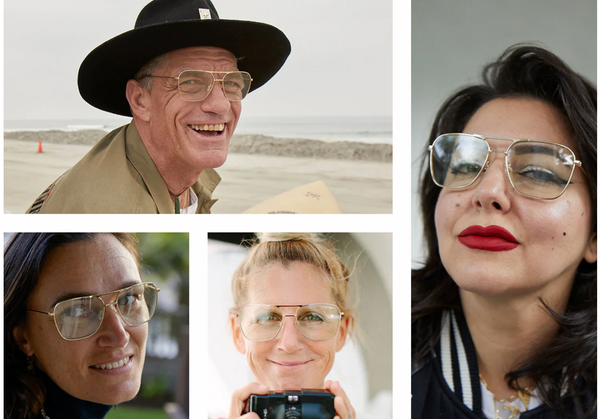 CADDIS Eye Appliances - Hooper
Core features

All Caddis lenses are designed to block blue light while reducing smudging and glare.
Quality you can feel: premium, durable materials, thoughtful designs, and careful craftsmanship.
Your Caddis frames come nestled on top of a soft, custom-designed microfiber bag for storage.
The Caddis Hooper is a lightweight wire frame design that slides on like sand through an hourglass. Possibly named after a popular 70s comedy movie…and possibly not, depending on who's asking. Let's go with "not" because I'm already sweating the response from that last sentence. Hooper comes with a very light yellow-tinted lens because it's always summer on the inside when jumping cars over river gorges…but to be clear, that has nothing to do with the naming of this product.
 Design details
Vintage-inspired style with a medium-large fit.
Lenses tinted pale yellow, or green 
Durable temple tips can be shaped for a custom fit.
Sturdy 3-barrel hinges ensure security and stability.
Adjustable nose pads designed for comfort.
 Materials
Frame: Custom alloy metals.
Temple Tips & Nose Pads: Injected polypropylene and silicone.
Lenses: Proprietary Frq blue light filtering CR39 lens.