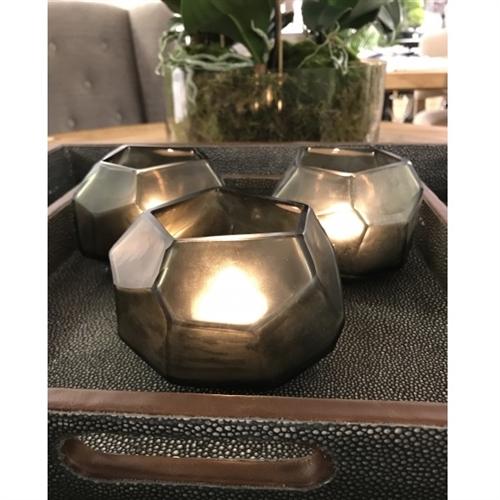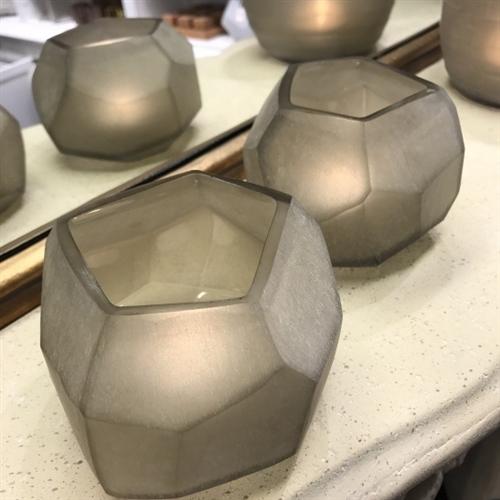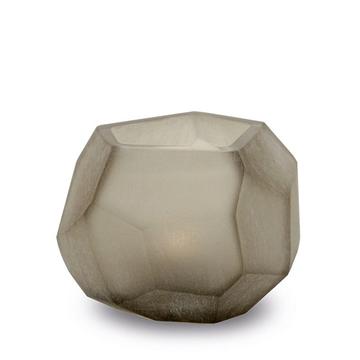 Guaxs Cubistic Tea Light / Bud Vase
Handcrafted
Mouth-blown glass
Dimensions: 4.7"D x 3.5"H


The Guaxs Cubistic Tealight/Bud Vase - is a sculptured glass tealight from Guaxs.

These beautiful tealights are mouth-blown and cut by hand, and feature beautiful texture and shapes. This gives each a distinctive, unique character.

Add a couple of these Cubistic tealights to your bath and watch the shadows and light play while you soak in a relaxing, hot bubble bath.

Great in a grouping or alone, these handcrafted tealights also look great as bud vases!
Made in Germany