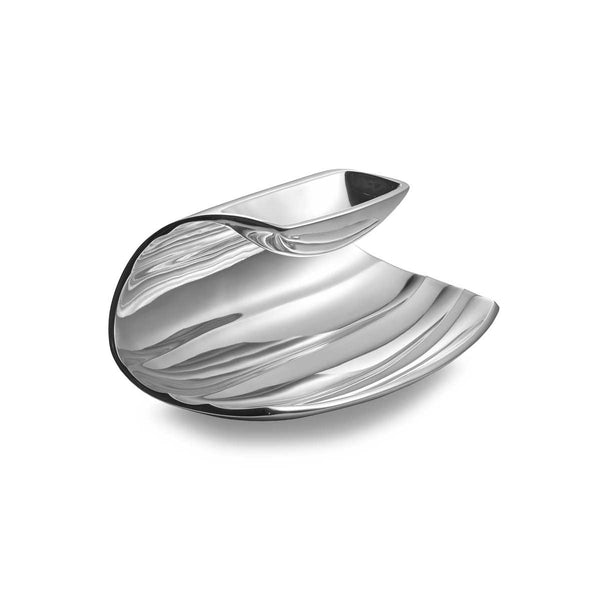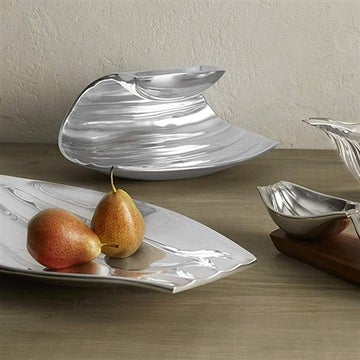 The Nambe Drift Chip & Dip is a fashionable and functional piece created by Wei Young that features soft lines that look like drifts in the desert sand.

The unique design of this chip and dip server offers plenty of style and interest to any party or event.

This piece can also be chilled for use with vegetables and dip or warmed for use with fresh queso and chips!

Nambe alloy
30 oz. capacity
Designed by Wei Young
Dimensions: 13"L x 9"W x 6.5"H

Care: Handwash; dry immediately.