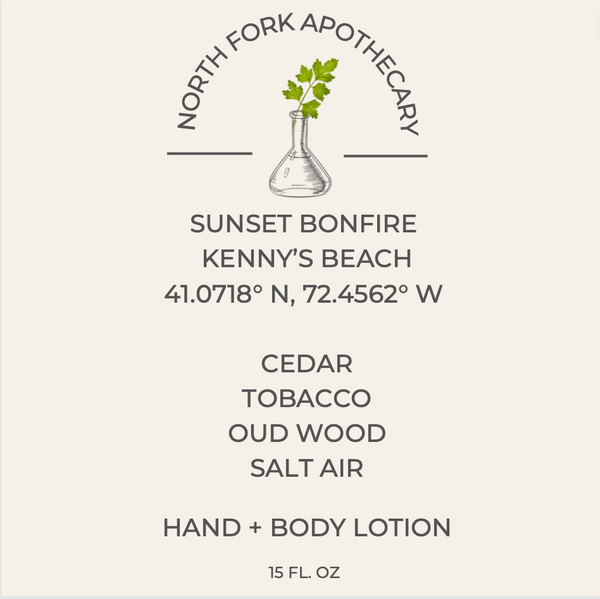 North Fork Apothecary Hand + Body Lotion - Sunset Bonfire at Kenny's Beach
The North Fork Apothecary Signature Collection offers a curious twist on familiar scents that will uplift your spirit. Minimally packaged and understated, our  hand and body lotion is a luxurious reminder of the beautiful memories created on the idyllic North Fork. Use it everyday to nourish your hands, body, and psyche.

Sunset Bonfire at Kenny's Beach
That magic hour when the Sun and Moon coexist over Long
Island Sound. The heady scent of a crackling cedar wood fire.
Your skin feels salty; the air is sweet, briny and smoky. The Sun
sinks into the sparkling silver blue waves. As the colors of dusk
create ribbons across the sky, you think you've found heaven.
You're right, you have.
 15 fl oz.