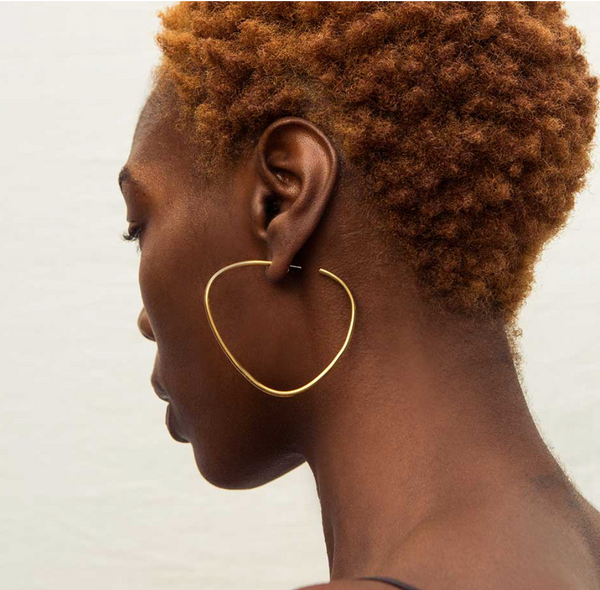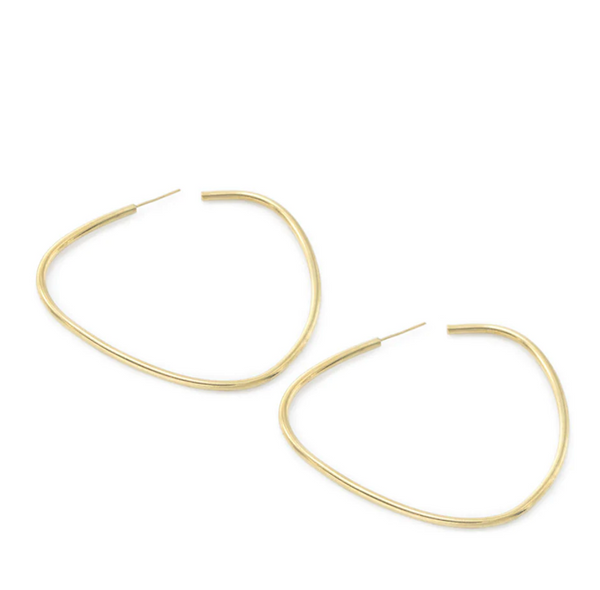 SOKO Maxi Sabi Organic Hoop Earrings
Inspired by natural contouring shapes and sleek lines, the Maxi Sabi Organic Hoop Earrings feature an asymmetrical silhouette. Wear for effortless style with major impact. Handcrafted in brass by artisans in Kenya using traditional techniques.
Gold products are 24k gold plated brass and match our brass style in color and tone.

Your purchase promotes artisan innovation + entrepreneurship
Height: 2.1 inches
Width: 2.3 inches
Thickness: 2 mm
ABOUT SOKO
We Are
We are a women-led, people-first ethical jewelry brand and tech-powered manufacturing platform built to connect artisans in Kenya with the global market.

We Create
We use mobile technology to connect marginalized Kenyan artisans directly to the global marketplace. Unlike centralized factory production, we use technology to enable the human workforce.