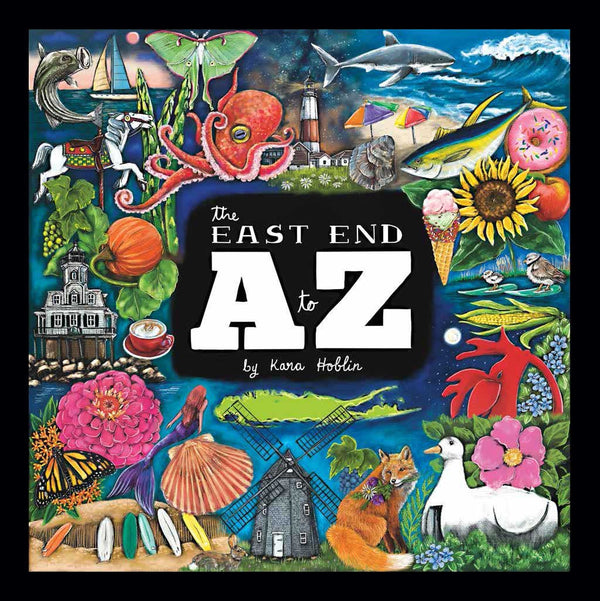 The East End A to Z by Kara Hoblin
The EAST END A to Z by Kara Hoblin
Join Artist Kara Hoblin, who lives and works in Greenport, Long Island, on a whimsical A to Z tour of the EAST END of Long Island.
"This book is an ode to all the beautiful, magical, and wild things that live, grow, and flourish on the East End of Long Island. Our magical seaside villages, farms, forests, and friends fill the letters. It was impossible to fit every little thing in, but I hope it's enough for you to feel the magic of this place we call home."
"Enjoy the illustrations, read along with your little ones, and try to find everything."
The beauty of the East End of Long Island comes to life in this gorgeously illustrated children's book by North Fork chalk artist Kara Hoblin.

Hoblin's transformation of the alphabet into splendid works of art, coupled with whimsical text, will engage adults and children alike as they journey through the East End of Long Island. Every stunning letter of the alphabet is bursting with brightly colored images for readers to identify and match with each letter. From cozy inns to seaside villages to the wide variety of wildlife, this book beautifully captures the very essence of what makes the East End of Long Island such a magical place.